Easily integrate and manage your IoT devices and data. We provide all bits that are needed to connect your devices to your application.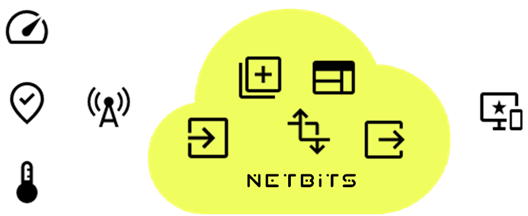 Our managed IoT access packages include NB-IoT/LTE-M/LoRa access management, platform integrations, device payload converters and message brokers. We support all popular protocols and cloud integrations: HTTP, CoAP, UDP, MQTT, RabbitMQ, OPC-UA, Thingpark, AWS, IBM-Watson, Azure, Pub/Sub, Kafka, Korto, and others.
Managed network access packages monthly pricing excl. VAT:
                                                         1 connection   10 connections   100 connections   300 connections
NB-IoT primer                                free                    €13.60                   €123.75                   €356.25
LoRa/Helium primer                     free                      €3.00                     €20.00                      €45.00
LoRa LTE-M backhaul                   ask?